...
Insert a valid license key or activate a "Demo Key"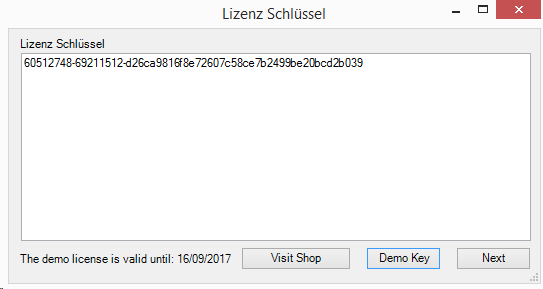 ...
Connect to your ownCloud/epiKshare Server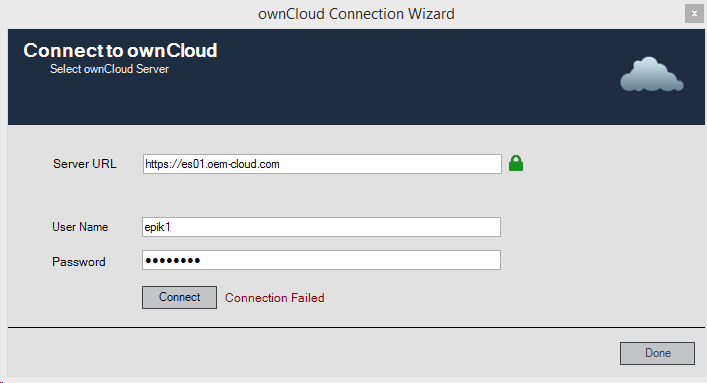 When you receive the Message: "Connection Failed"

Test your credentials
Check if your ownCloud/epiKshare Server is avaiable from this particular Computer
Check if your Computer has a working Internet connection
...
When the initial connection was successful you should see the green Message "Connection Successful"
Restart your Microsoft Outlook
...
Default configuration "Settings" of the Outlook- Add-In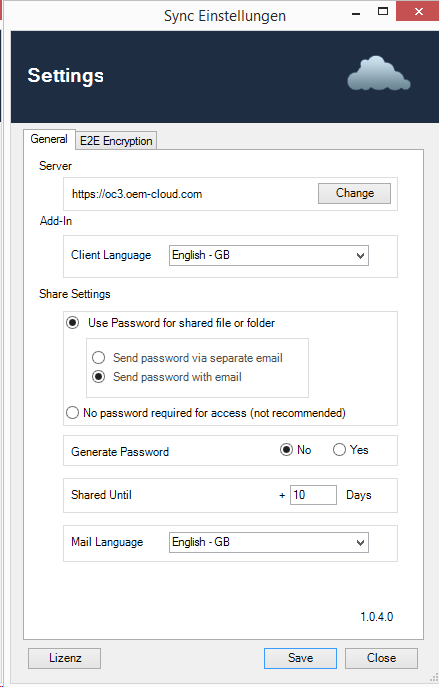 Server: Enter a valid ownCloud/epiKshare Server Ardesss
Add-In: Change the Add-In's Language
Share Setting:

Send password via separate email. When you share a file or folder, a separate E-Mail with a Password will be created in the background and sent automatically after creation

!!Attention!! This option only works when the receipients E-Mail Address is a known contact or saved in you Address Book.

Send password with email. 

This option will send the file or folders passwort within the same email

Generate Password: When this option is enabled, a strong password will be created

automatically 

Shared Until: The Share will be available for this number of days by default

Mail Language: A pre-written text is inserted into the E-MAIL in the selected language.